Our addiction to single-use plastic is out of control. Right now the world produces more than 400
million tonnes of plastic waste every year, and manufacturers of bottled water play a massive part
in that. Which means our recycling system can't keep up — creating a environmental and humanitarian
crisis.

So that's why we got reusable water bottle brand Chilly's to team up with the charity - City to Sea,
on World Refill Day to challenge "big water" companies to ditch their plastic bottles and embrace
reusables instead.

The campaign kicked off with Chilly's asking three of the UK's most popular 'big water' brands to stop
shying away from their responsibility to the planet and change their ways.
world refill day launch

The day-long event saw vans visit the offices of evian, Highland Spring and Fiji Water — each vehicle depicted a Chilly's reusable water bottle
printed with the water company's logo, alongside an open letter asking the brand in question to switch away from single-use plastic.
To spread the fame we also put up 3 huge billboards for 24 hours in central London.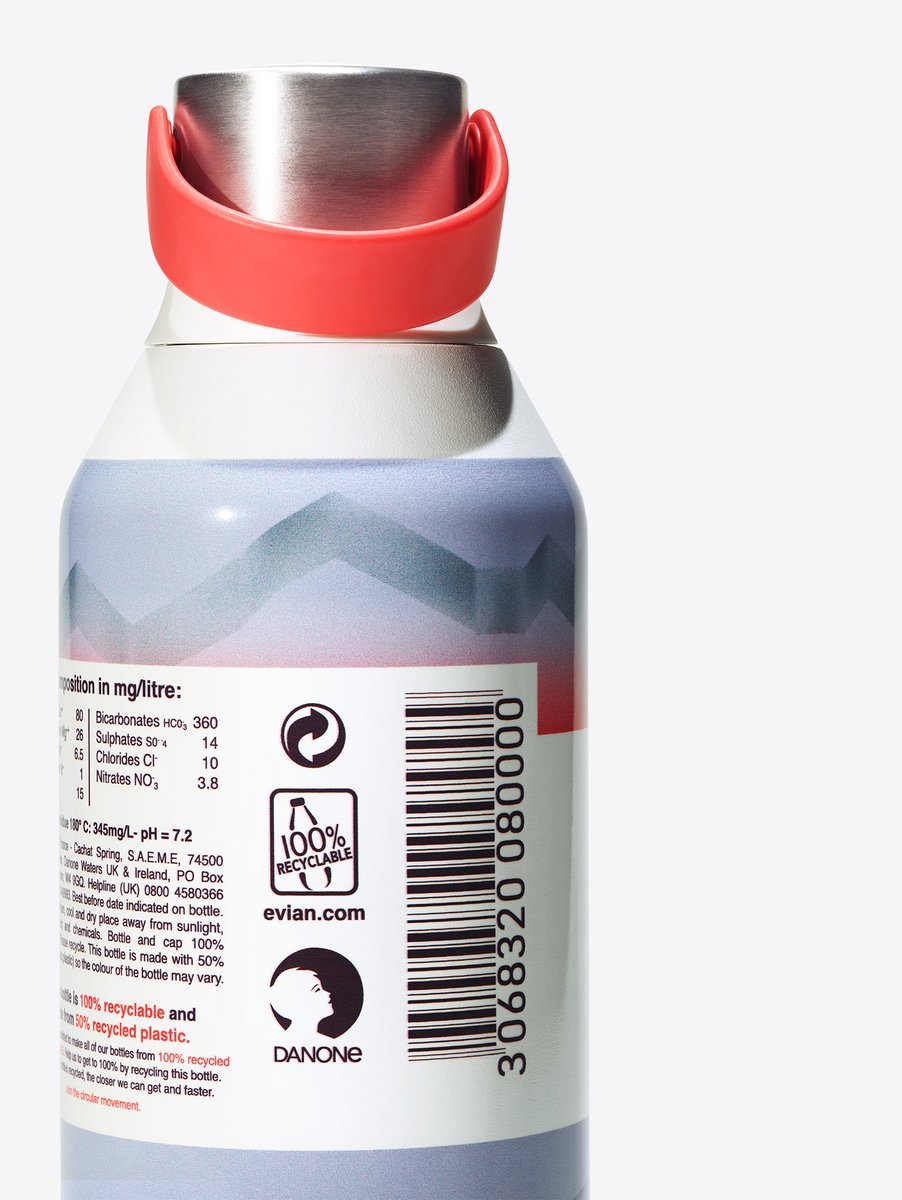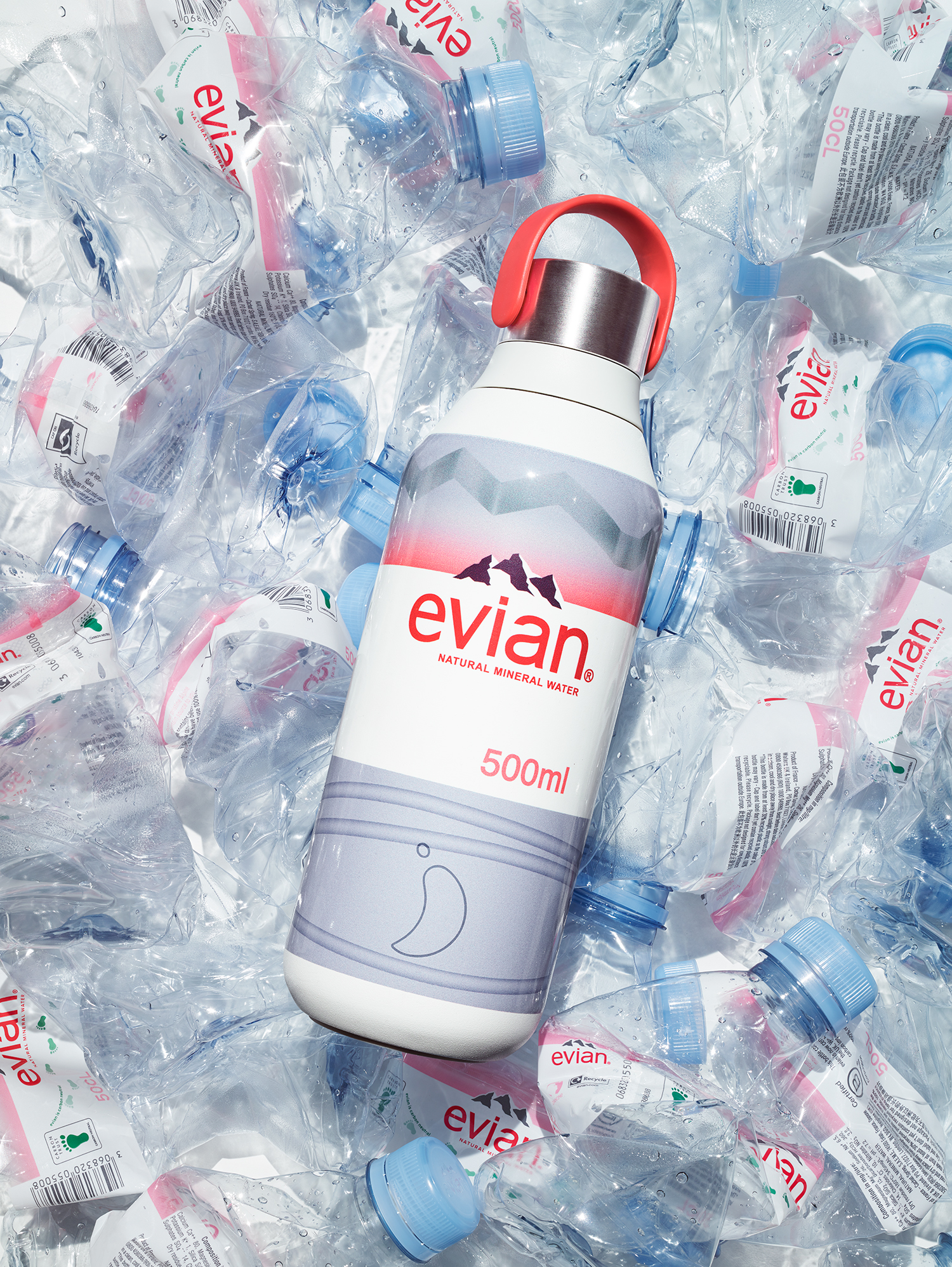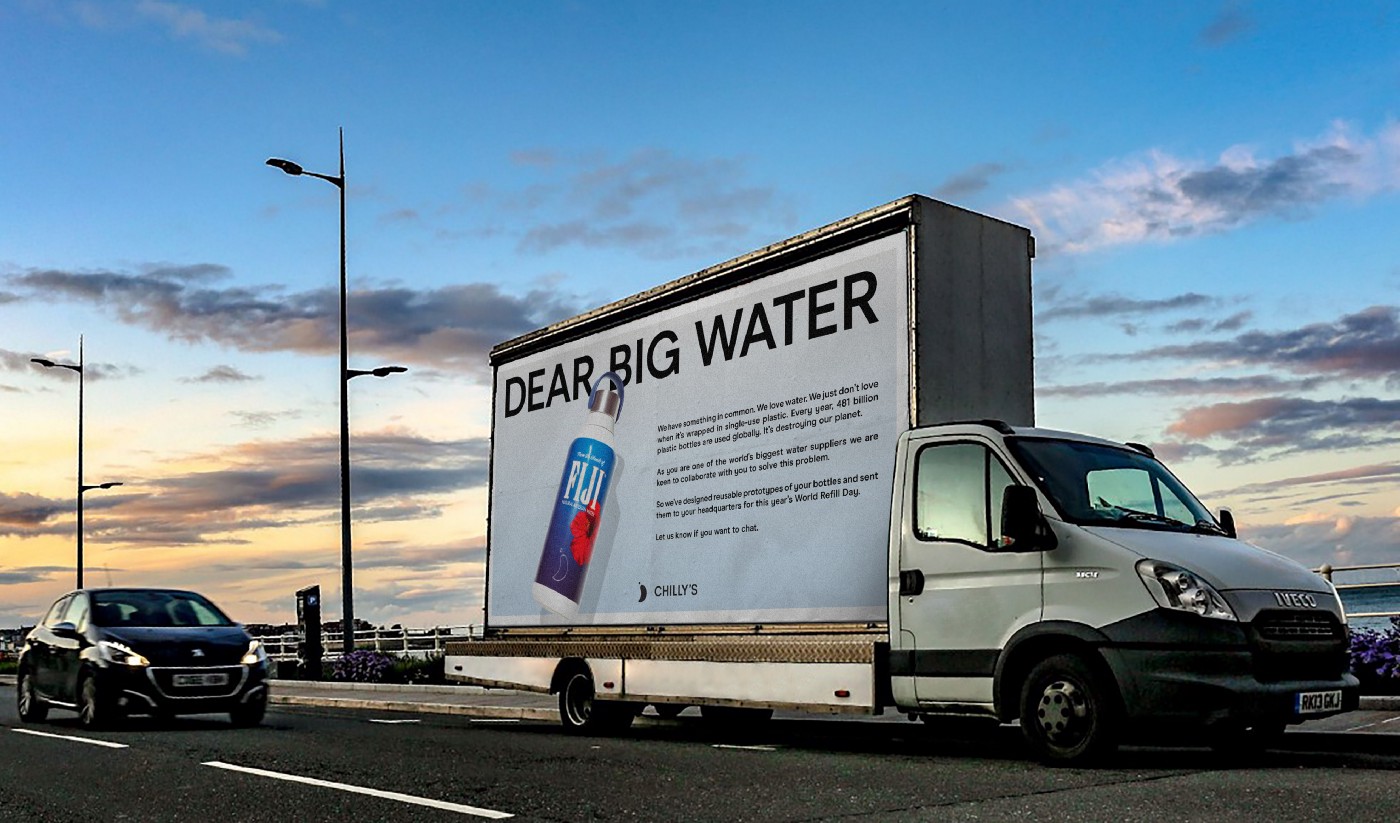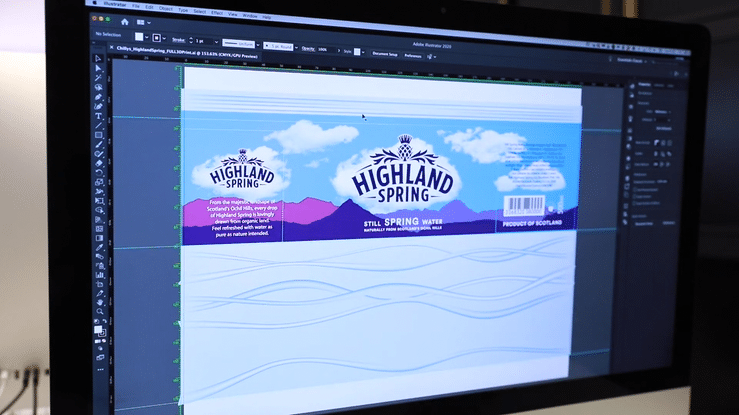 Then on the same day a global coalition of 400 international organisations wrote an open letter demanding the world's five biggest plastic polluters
(Coca-Cola, PepsiCo, Unilever, Nestle and Procter & Gamble) finally commit to 'transparent, ambitious and accountable reuse and refill systems'.

Led by City to Sea and Break Free From Plastic, the letter was signed by Chilly's, The WI, the Muslim Council of Britain, plus leading environmental NGOs
such as Greenpeace, Friends of the Earth and Break Free From Plastic. The letter asked polluters to say goodbye to single-use plastics, and embrace reusable products.



Agency - Uncommon Creative Studios
Creative Director - Benny Everitt
Founder - Nils Leonard
Creative - Thea Føge Toft-Clausen
Creative - Cecilia Mervig
Photographer - James Day