Screw jumpers for goalposts. This is proper football.

For the first time ever Nike made a range of kit designed specifically for
cage football and wanted to engage with the UK's urban 5-a-side footballers.
Our campaign Show Your Five took its inspiration from the UK's modern
surveillance society and the extent to which teenagers daily lives are captured
on film. We turned CCTV from spy cam to spotlight, converted 'hoodies' to
heroes, and celebrated grassroots inner-city football as a legitimate form of
the game.


case study



launch film



Waz gets nutmegged
During the filming of the campaign, a kid bet Wayne that he could nutmeg him for a set of Manchester derby tickets. And this became the launch teaser...



the nutmeg kid
And here's his side of the story.



recruitment posters
Across the country we recruited players and 5-aside teams to compete in a national competition with final held at London's Ally Pally.



the competition
Teams could build profiles, check out the rivals, claim pitches and watch each round of the competition.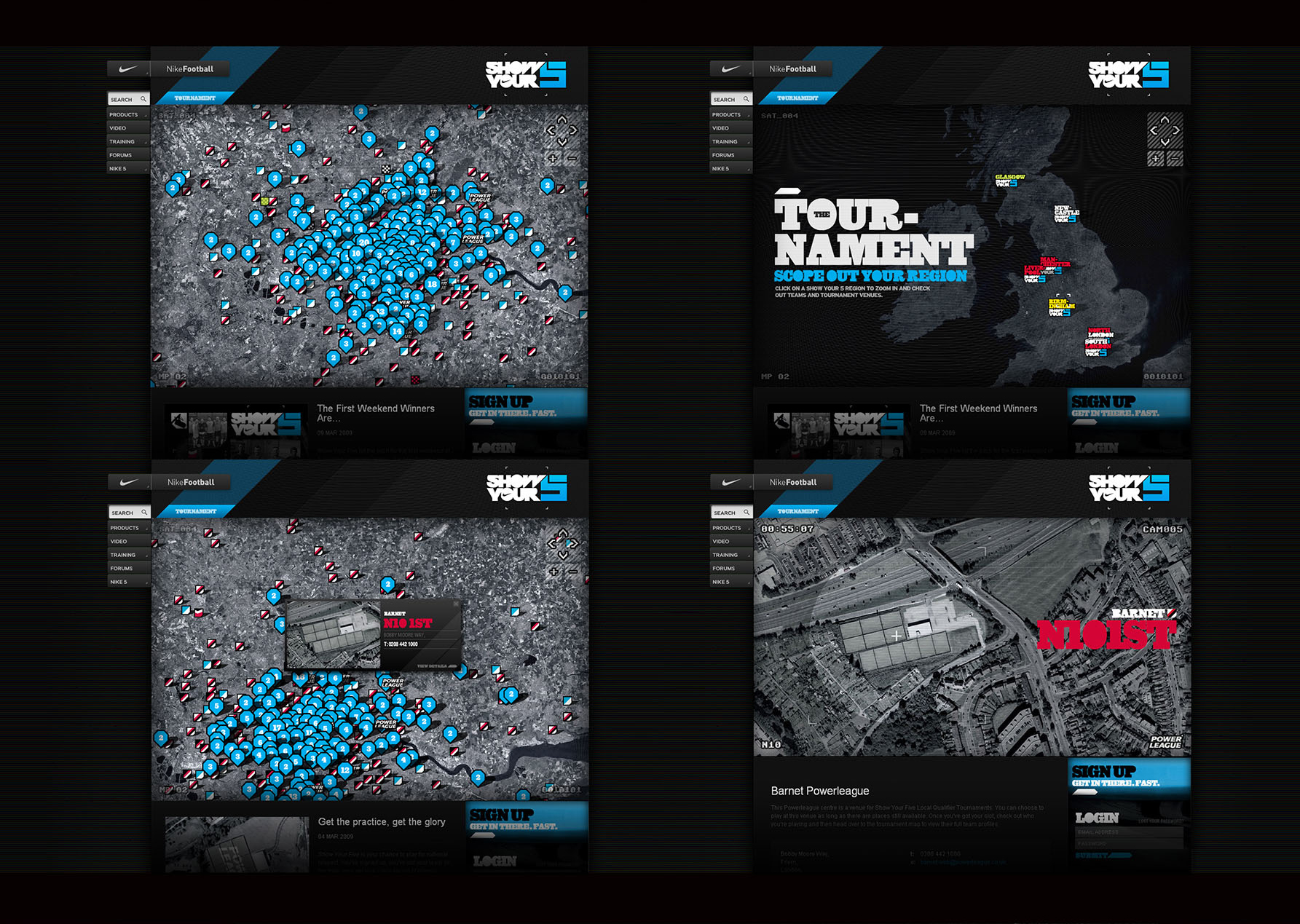 press
Wayne getting nutmeggged for a set of Derby tickets went huge - across the web, footy magazines and traditional media.




Agency - Wieden + Kennedy
Creative Director - Stuart Harkness
Creative - Ben Everitt
Creative - Darren Wright
Producer - James Guy
Digital - AKQA
Director - Walter Stern